[TUTO] How to flash Protek 9911 LX with USB
What you need before we start:
1) A USB stick formatted to FAT32. (Preferably compatibility issues while flashing the image).
2) Image of your choice.
3) Compression software such as 7zip, Winrar, Winzip
1. Format a USB stick to FAT32.
2. Download the image of your choice and extract it to your desktop.
Images for Protek 9911 LX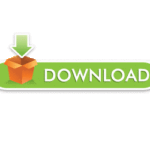 Flashing the Receiver.
Anleitung von "Spanky" Protek Board
1. Receiver hinten am Netzschalter ausschalten
2. Image entpacken und den Ordner "Protek 4K" auf einen formatierten Fat32 USB-Stick schieben.
Der Stick sollte so klein wie möglich sein. Kann auch ruhig schon älter sein.
3. USB-Stick auf der linken Seite der Box an den USB-Anschluss einstecken.
4. Powerknopf vorne gedrückt halten.
5. Receiver am Netzschalter wieder einschalten.
6. Warten bis auf dem Display die Meldung kommt das der Flashvorgang gestartet wurde.
7. Powertaste loslassen.
Wenn der Flashvorgang beendet wurde startet der Receiver im Installations Modus.
viel Erfolg.