[TUTORIAL] IPTV XSTREAMITY PRO
Here is a tutorial to install and configure your IPTV subscription on X-STREAMITY PRO plugin.
This plugin is reserved exclusively for IPTV customers from www.iptv-vuplus.com !!!
IMPORTANT: This tutorial is valid for all image like  OpenATV, OpenPLi, OpenESI, OpenSPA, OpenDROID, HDMU, Hyperion PKteam,Egami, SatdreamGR, OpenMips, OpenVision,PURE2, ItalySAT, OpenNFR, BlackHole, OpenBlackHole, VTI,…more
For this tutorial you need.
Material:
Dreambox (SEVEN, TWO, ONE, DM920, DM900)
Vu+ (DUO4K SE, ULTIMO 4K, UNO4K, UNO 4K SE, ZERO 4K, DUO4K,SOLO 4K)

GigaBlue (QUAD 4K UHD 4K,UE 4K, Trio 4K)

Octagon (SX-988 4K UHD, SF-8008, SF-8008 mini, SF-408 4K  )

ANADOL (ANADOL4K, ANADOL 4K V2, ANADOL 4K combo)

DINOBOT ( Dinobot 4K, Dinobot 4k SE, Dinobot 4k mini, Dinobot 4K twin, Dinobot 4K plus )

Qviart ( Lunix 4K, lunix3 4K, DUAL 4K UHD )
ZGEMMA ( H9S 4K, H11S 4K )
AMIKO ( Viper 4K, Viper 4K51,Viper  V20, Viper  V30, Viper  V40 )
AX( AX 4K HD60,AX 4K HD51,AX 4K HD61, )
EDISION ( OS MIO 4K, OS MIO + 4K, OS MINI 4K )
HITUBE ( Hitube 4K combo, Hitube 4K  combo plus, Hitube 4K Pro)
XSARIUS ( REVO 4K, GALAXY 4K)
ore another ENIGMA2 receiver
Software:
PUTTY

IPTV subscription
If you do not have a IPTV  subscription you can order it here

1- Installation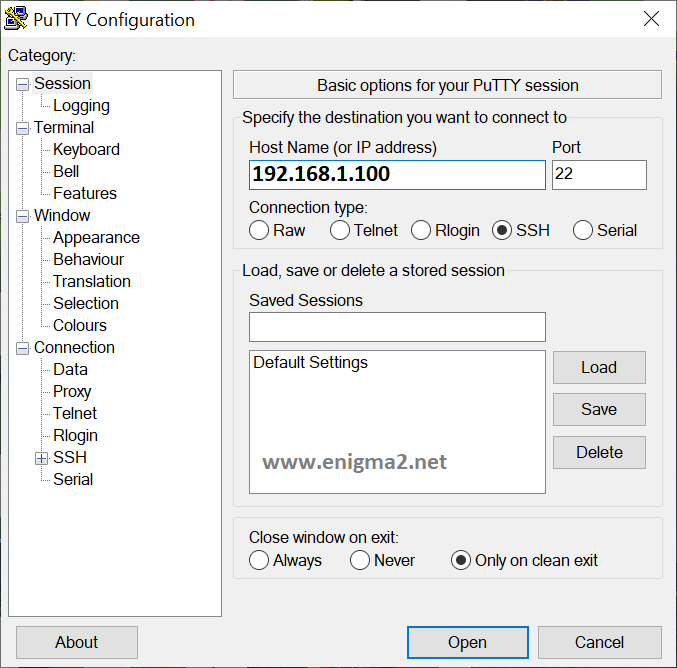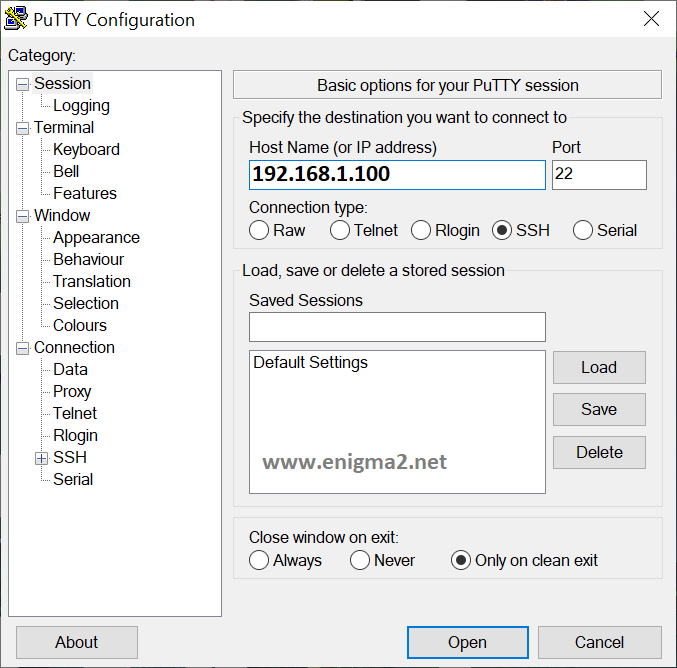 Download Putty and launch it
1. type the IP address of your receiver
2. choose Telnet or SSH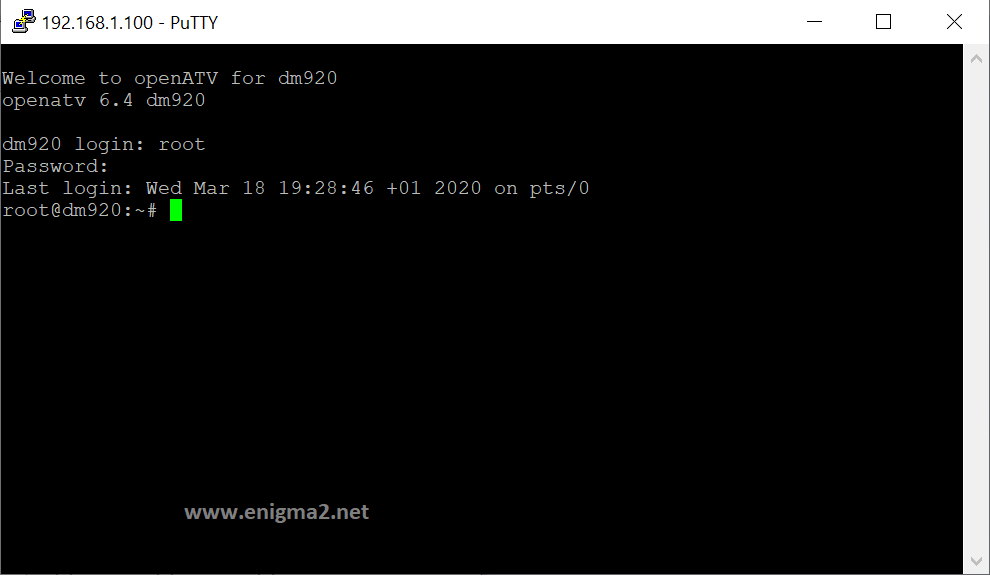 Type
User: root
Password: "empty" no password needed just ENTER
PS: some image like OpenHDF is protected by password, you cann google to find it.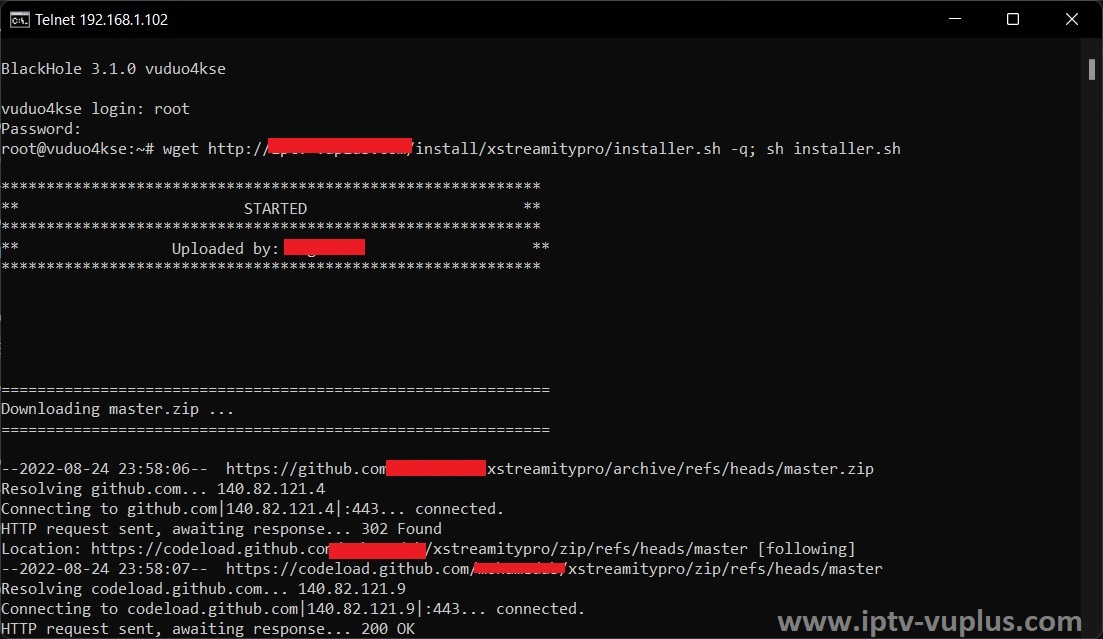 Copy and paste SCRIPT IPTV into Putty and press ENTER
The command line example should look like this:
wget http://iptv-vuplus.com/install/xstreamitypro/installer.sh -q; sh installer.sh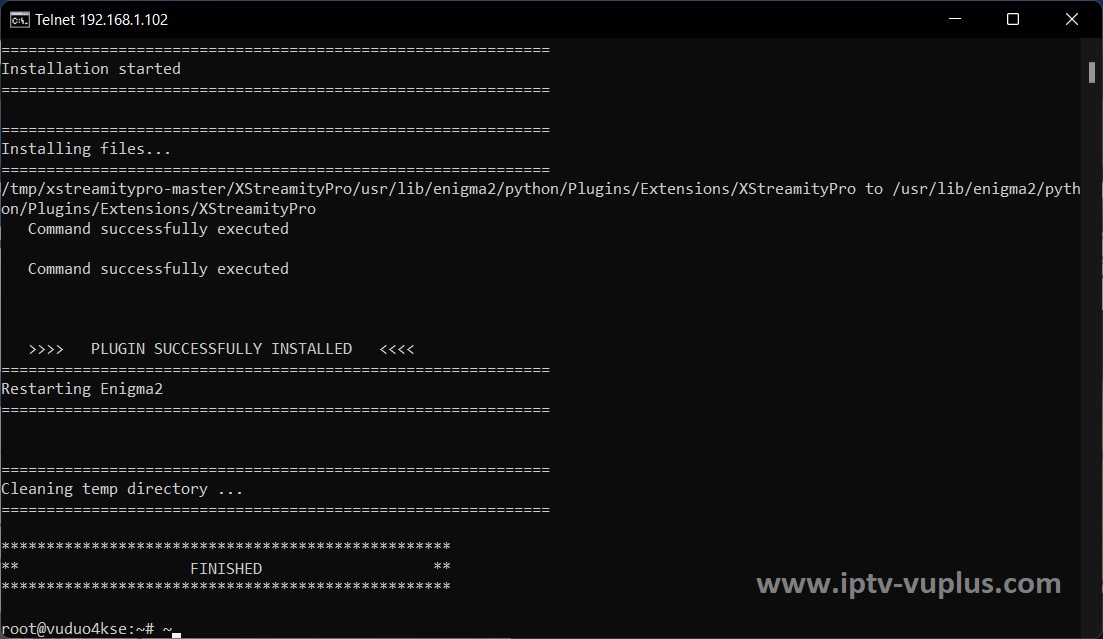 please wait 5-30 seconds untill the installation finish.
Conratulations 🙂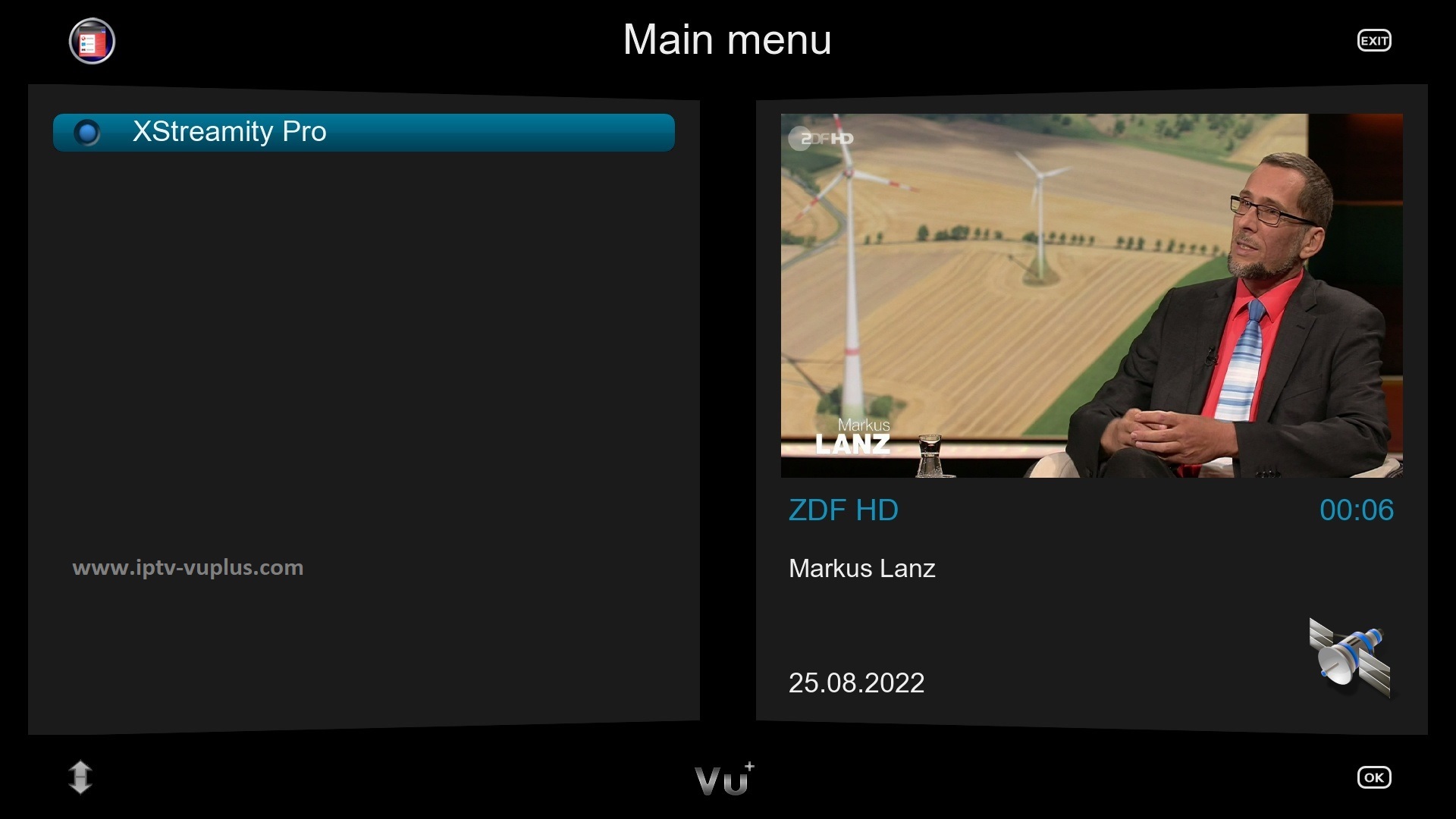 to start XSTREAMITY PRO
press MENU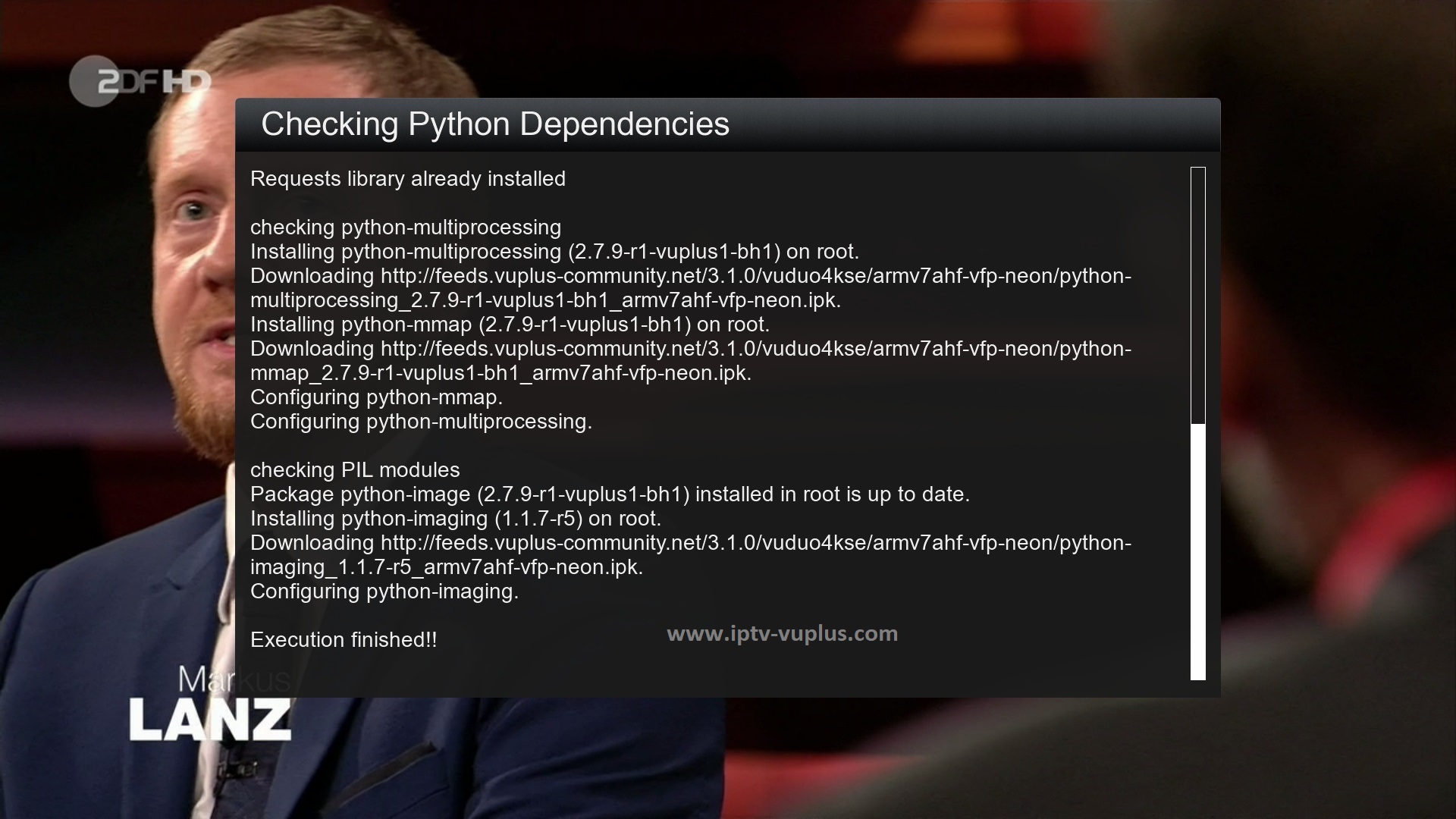 Please WAIT…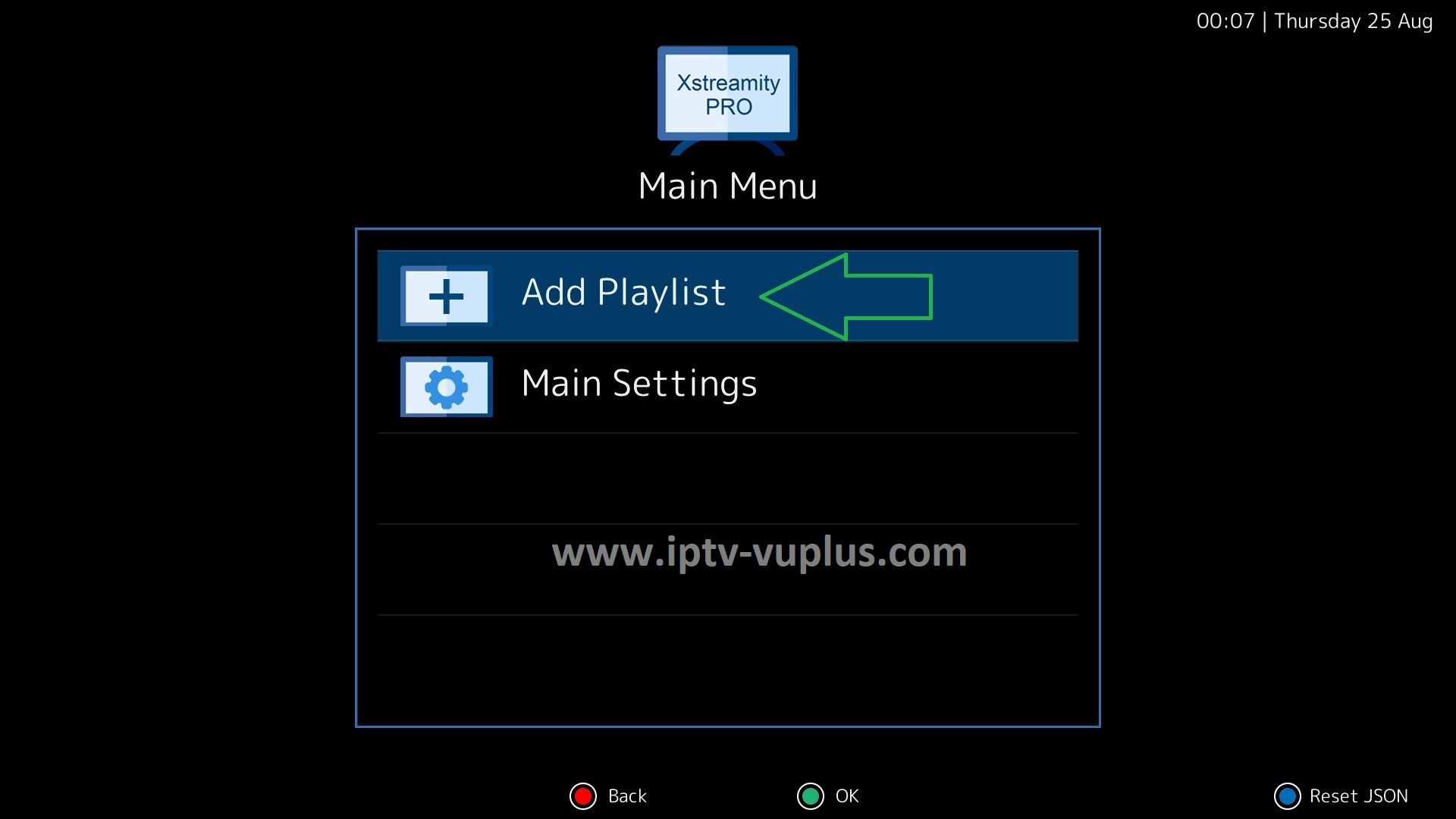 select ADD PLAYLIST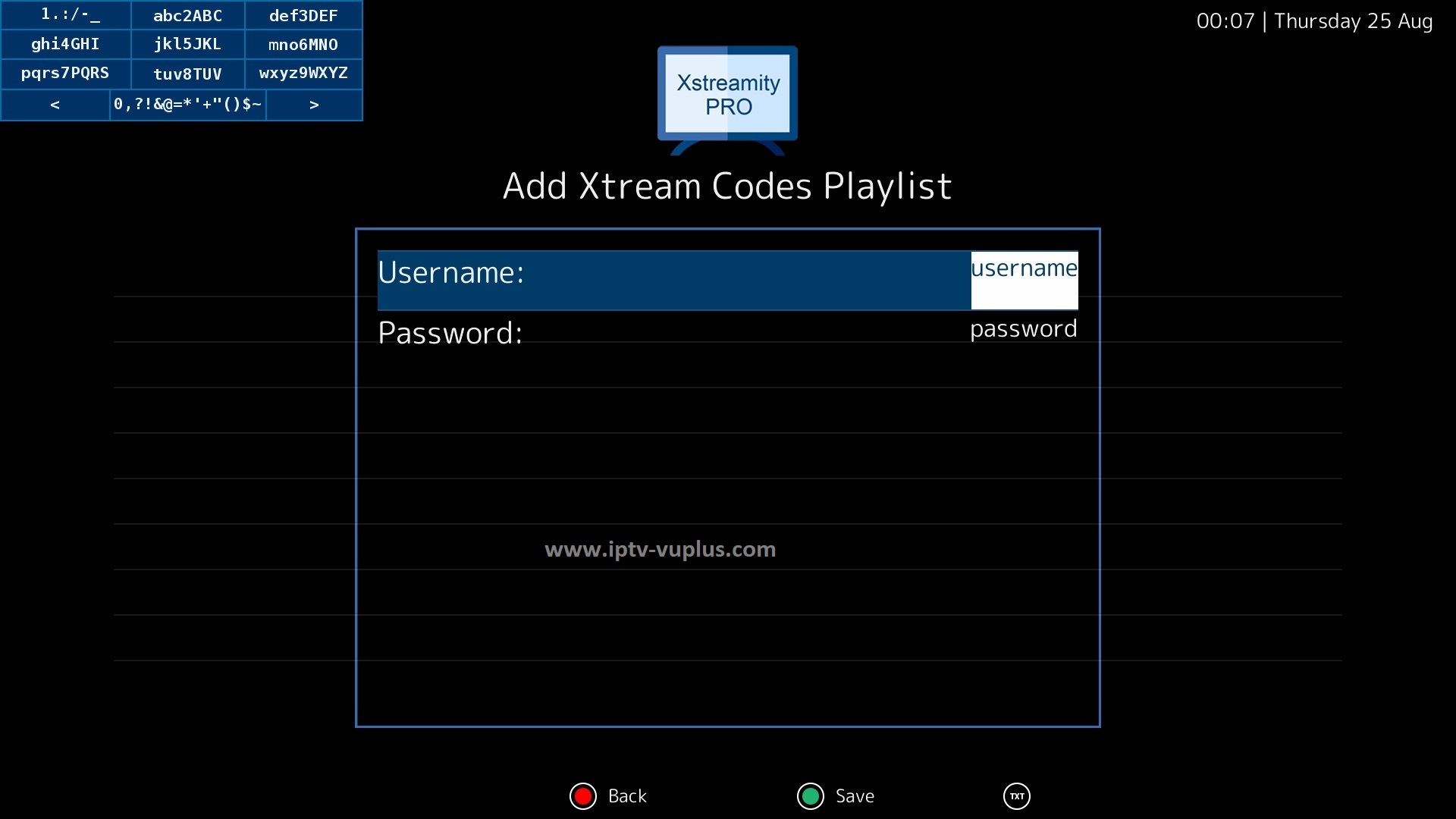 Enter USERNAME and PASSWORD