[IMAGES] OpenBH 4.2 for VU+ DUO 4K
Whats New:

Updated to OE4.2 core
The main packages and utilities have been updated:
Gstreamer 1.14.3
Libc6
Openssh
Busybox
Samba
Openssl
Nfs Util
Dropbear
Bitbake
Gcc 6.3.0 Memleak fix
Based on OE-Core Roki
Various OE-A Core updates
Various Skin Updates from Mx10
Please Note:
Due to limited resources some end of life models will no longer be supported from OBH4.2 onwards. If you want to use OpenBH with these receivers please use version 4.1.
The following is a list of the receivers that will not be supported in version 4.2 onwards:
Vu+ Zero
Vu+ Ultimo
Vu+ Uno
Vu+Duo
Vu+ Solo
Where can I find the OpenBH git ?
The OpenBH git is located here: https://github.com/BlackHole
Thanks to:
​
Rytec, doglover and all the teams that host EPG feeds for EPG Importer, for their continued support.
All developers for their plugins used in the feeds of this image.
All of the BH Beta team for their hours of testing and dedication on improving the image.
All those who have submitted patches/fixes
To all who have submitted translation work for OpenBH.
Huevos for his work on blindscan and ABM.
Peter de Jonge, abu baniaz & Huevos for their work with Andyblac to improve ABM.
Matrix10 for OpenBH skins.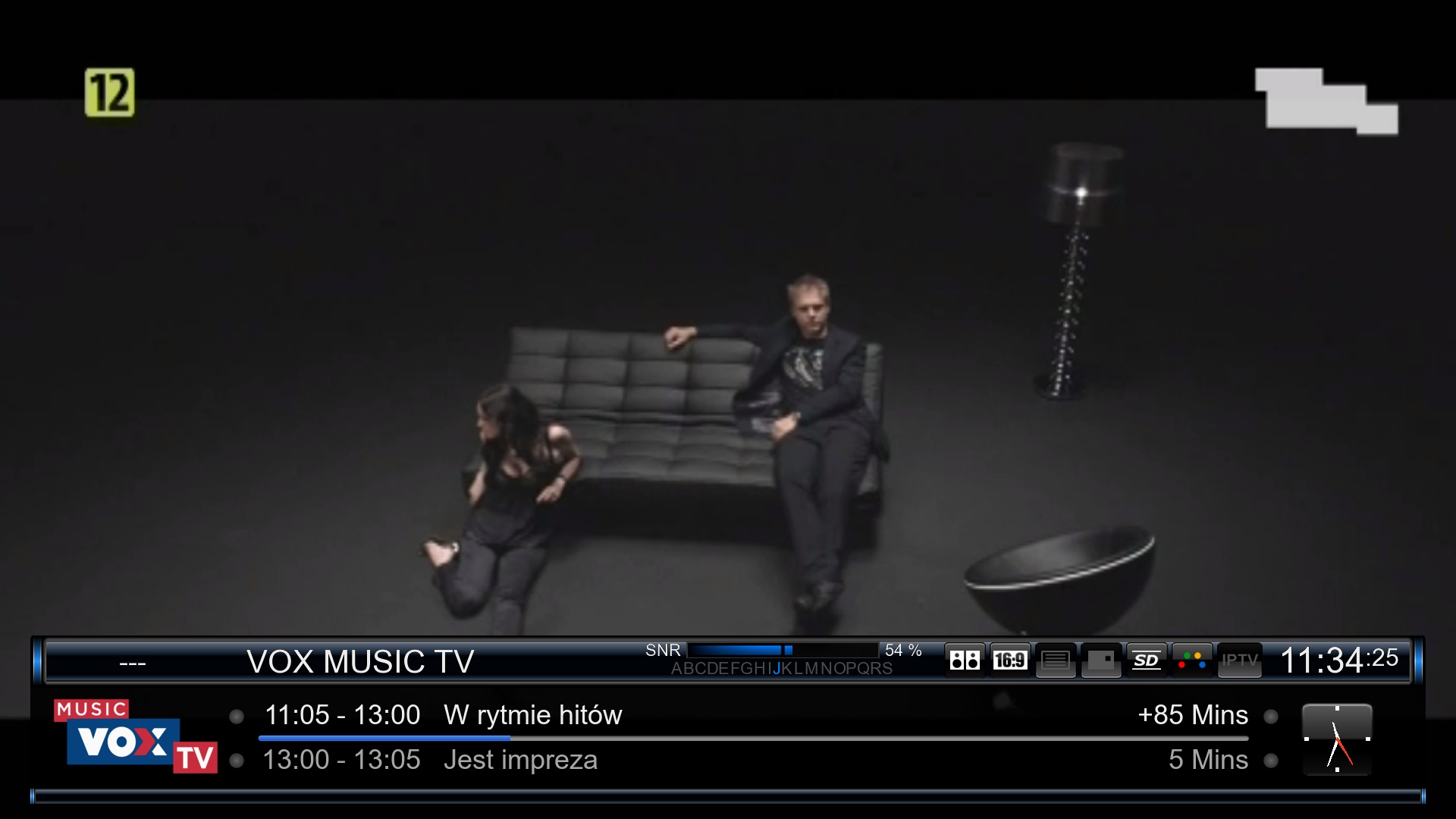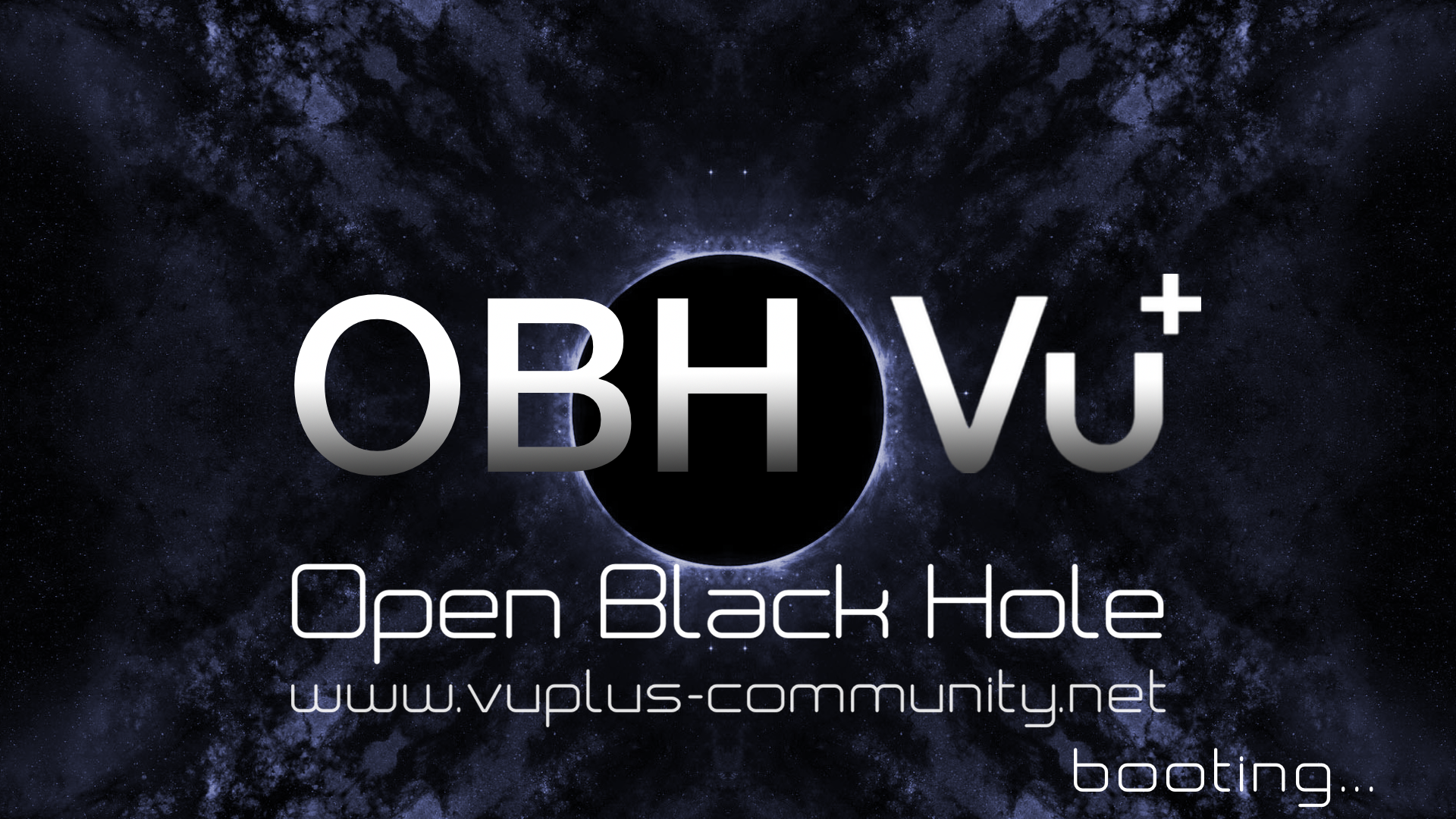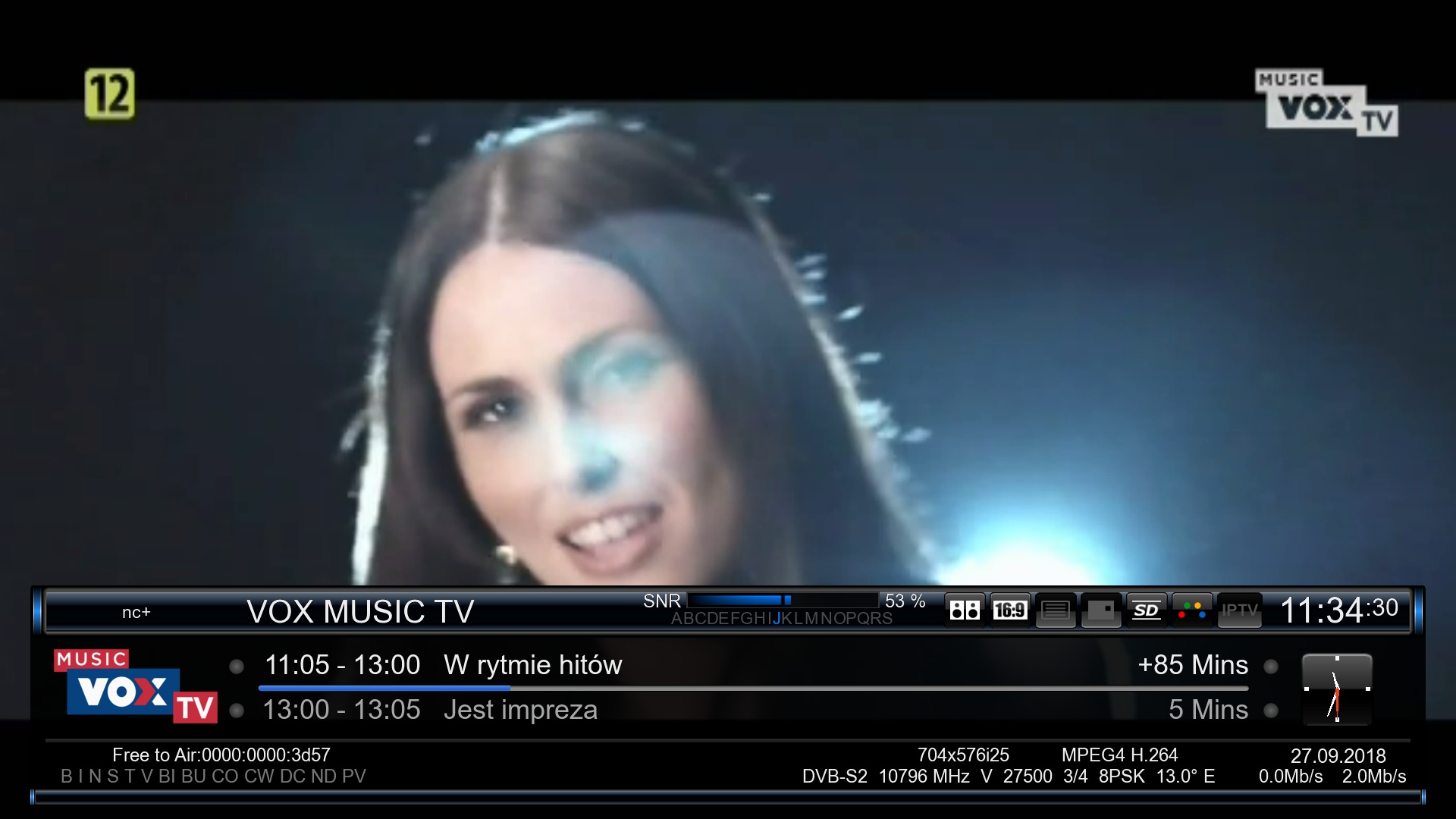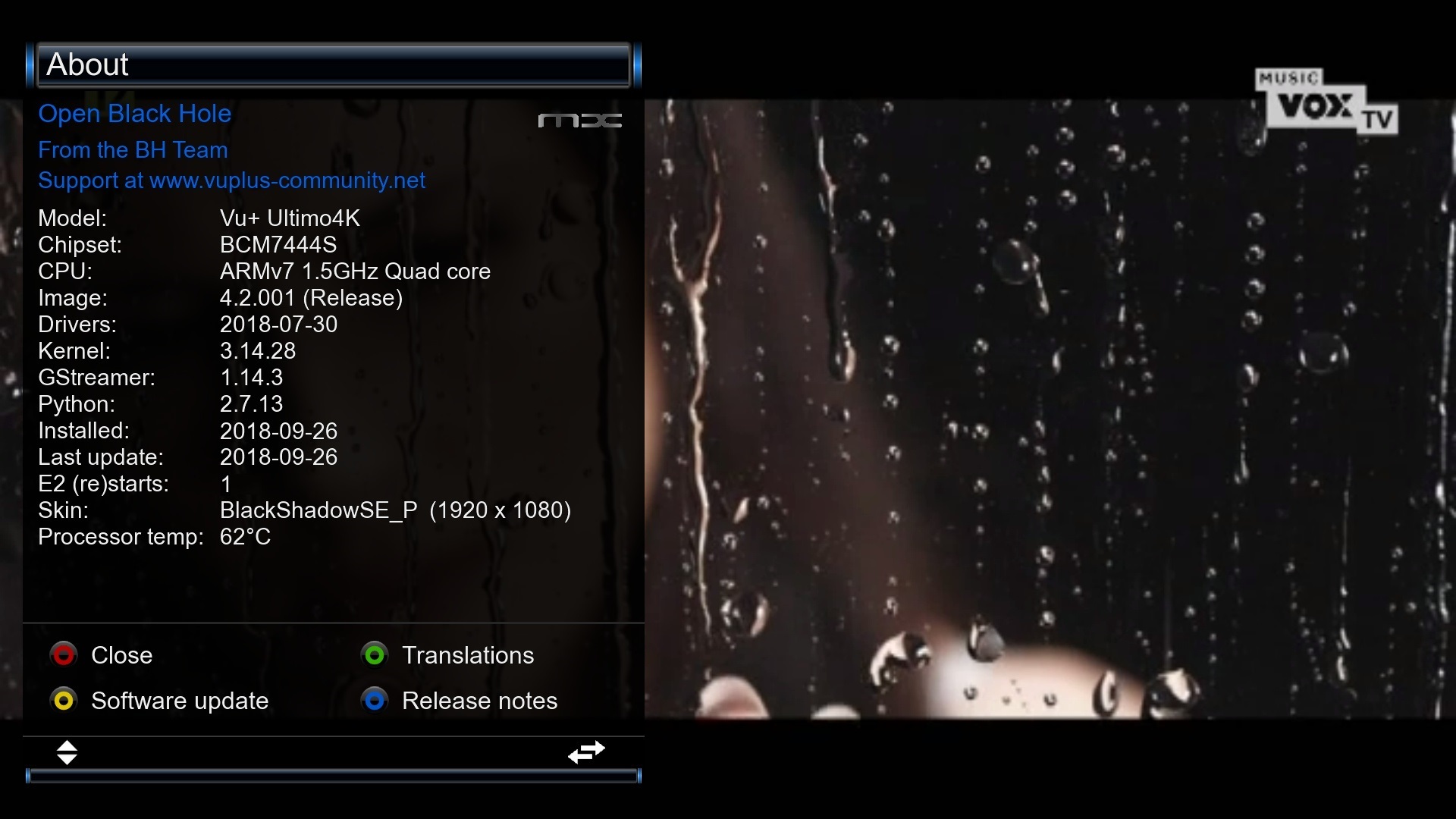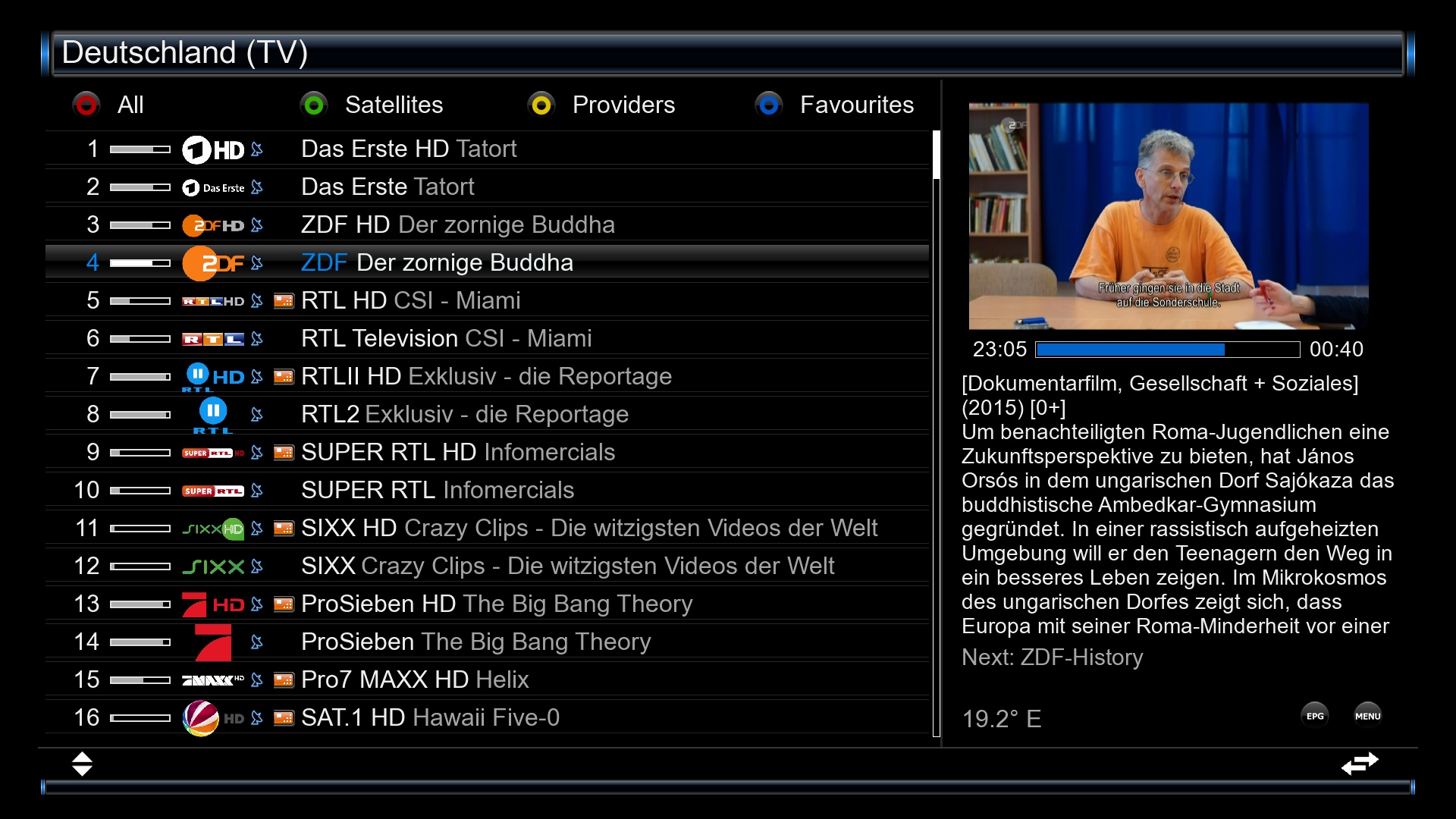 ​
DISCLAIMER
THE OPEN BH IMAGE DOES NOT CONTAIN ANY EMULATOR, K E Y S, SOFTCAMS OR OTHER SYSTEM FOR VIEWING PAY – TV WITH OR WITHOUT A PAID SUBSCRIPTION.
THE OPEN BH IMAGE DOES NOT CONTAIN ANY SYSTEM TO DOWNLOAD PLUGINS OR EMULATORS FROM EXTERNAL SERVERS OR SOFTWARE THAT MAY BE USED FOR ILLEGAL PURPOSES SUCH AS CARD SHARING.​