[TUTORIAL] How to add EPG to X-STREAMITY
Here is a tutorial on how to add EPG to your playlist on X-STREAMITY plugin.
Electronic programming guides (EPGs) and interactive programming guides (IPGs) are menu-based systems that provide users of television, radio and other media applications with continuously updated menus that display scheduling information for current and upcoming broadcast programming (most commonly, TV listings). Some guides also feature backward scrolling to promote their catch up content. They are commonly known as guides or TV guides.
before starting this tutorial you need to add playlist,
TUTO : how to add playlist to X-STREAMITY
IPTV- XTREAMTY subscription
If you do not have a subscription you can order it here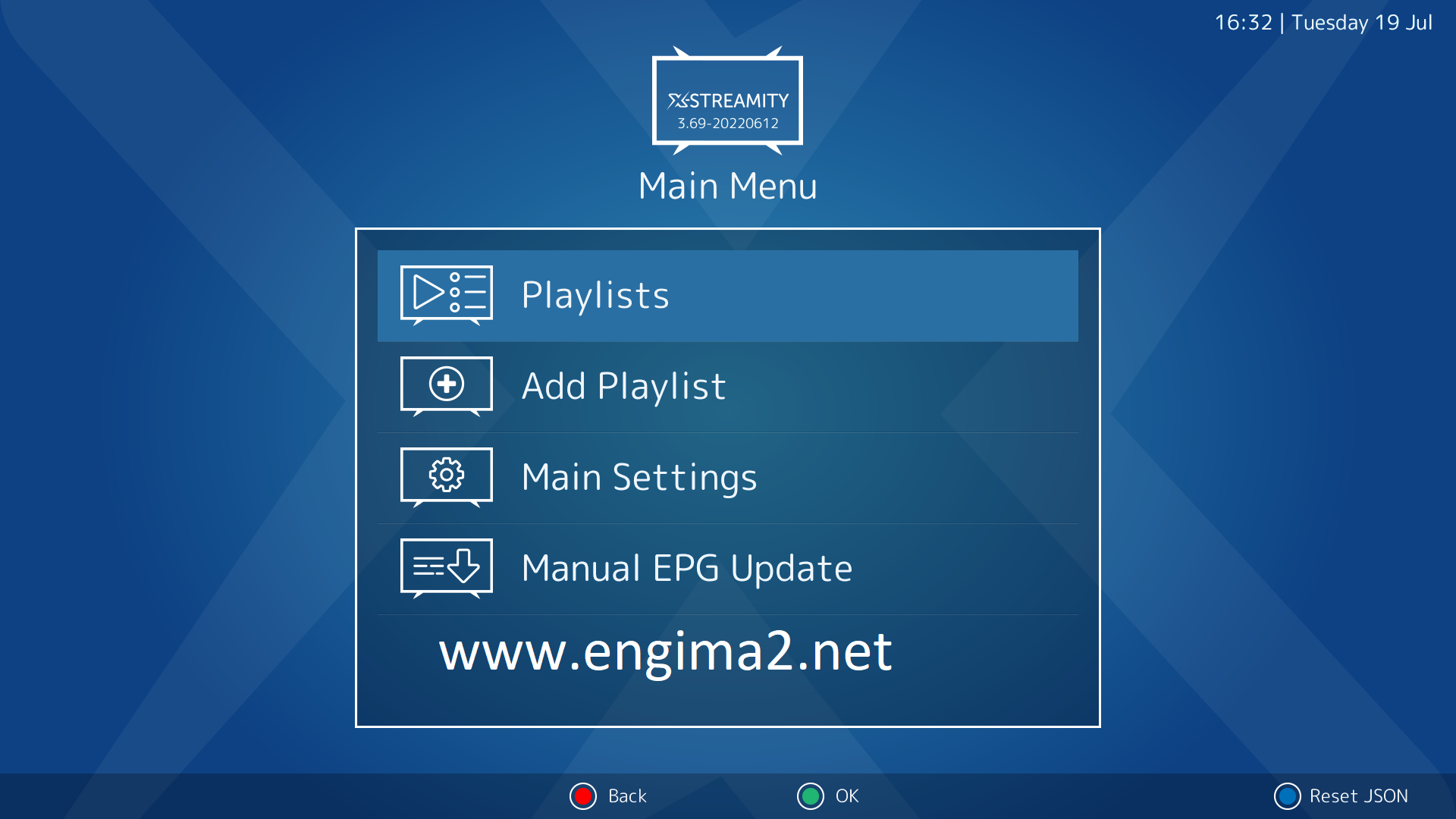 launch X-STREAMITY plugin
select your play list,
ps: playlist must be already added.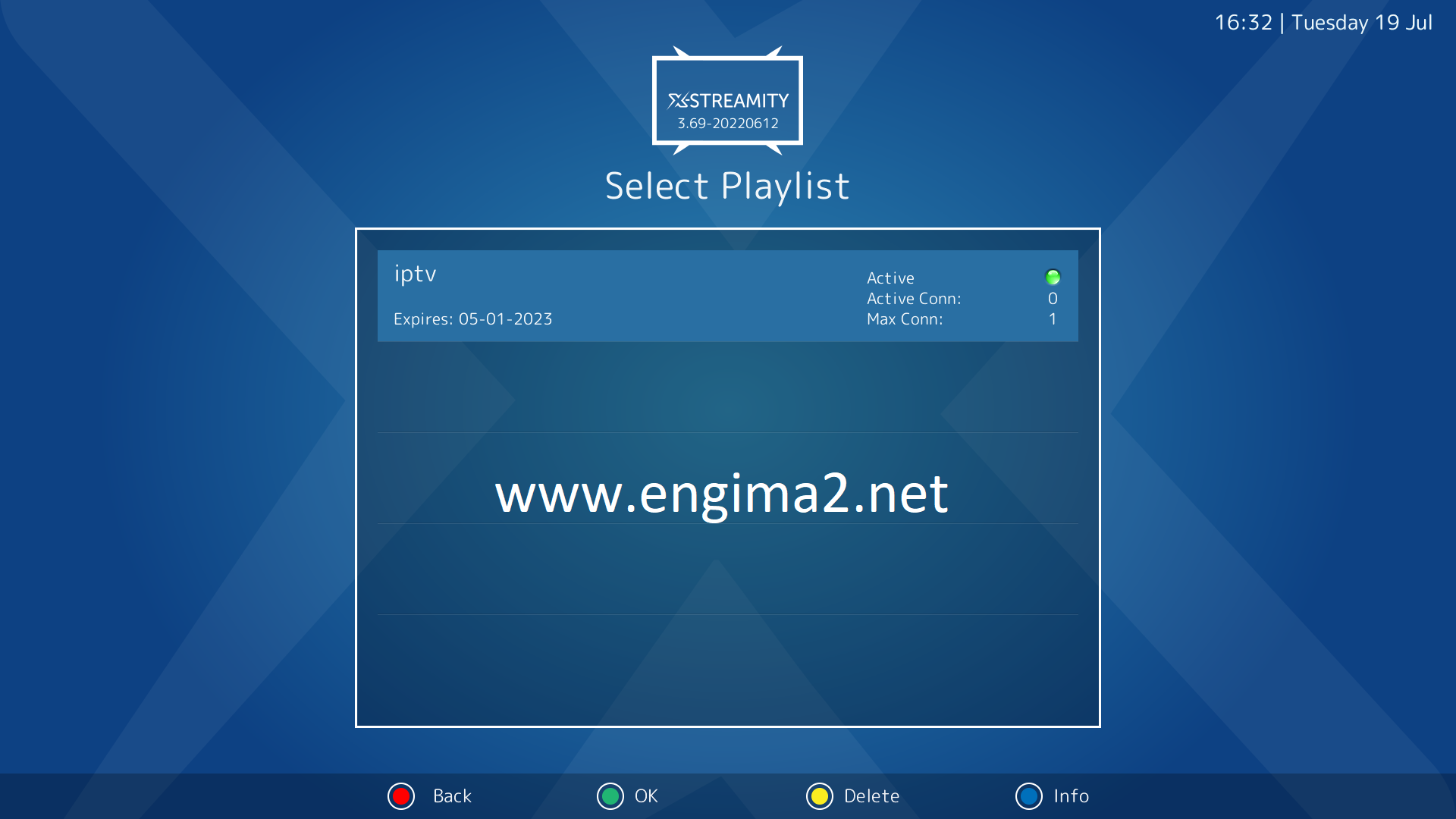 select your playllist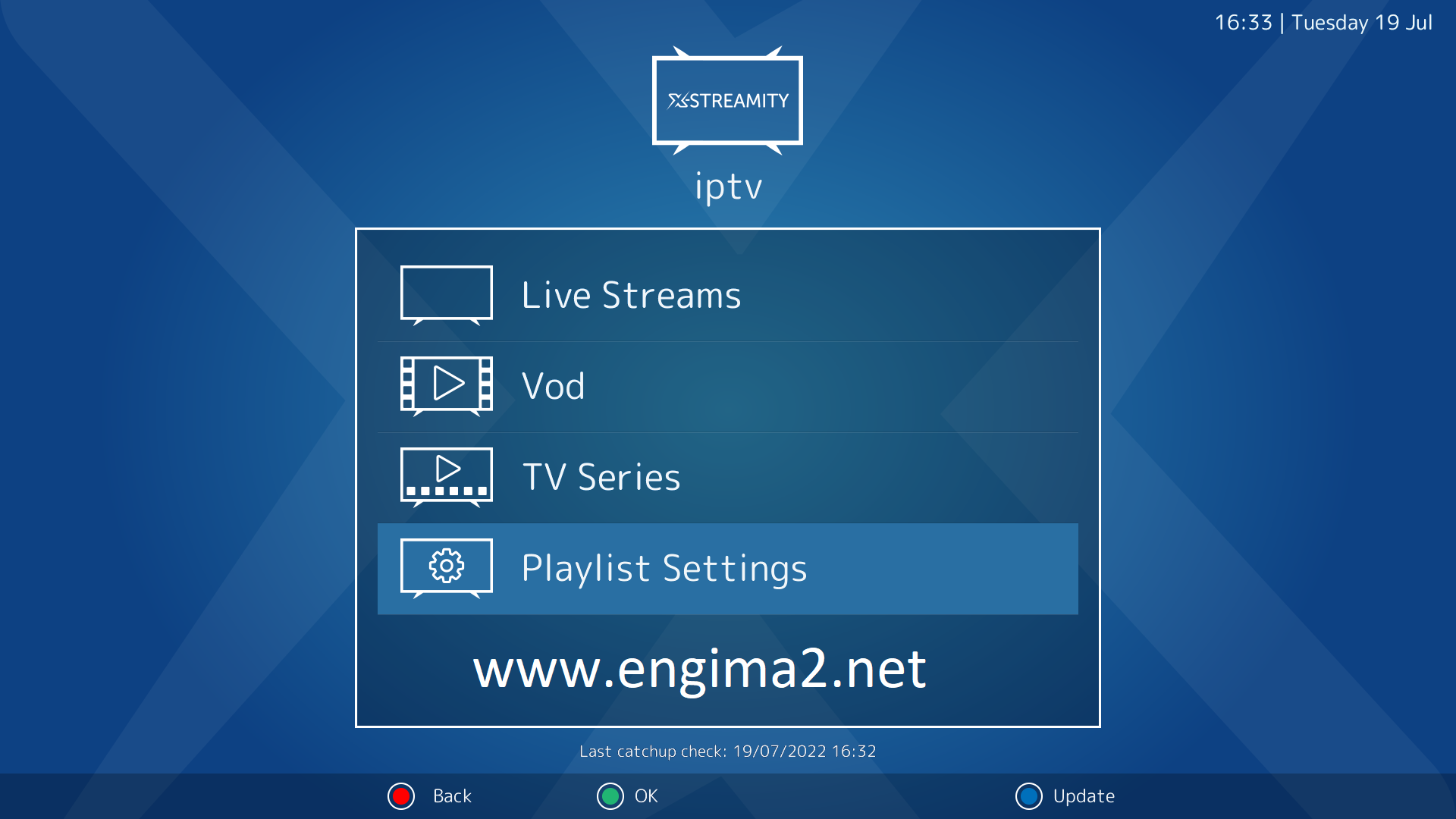 Select PLAYLIST SETTINGS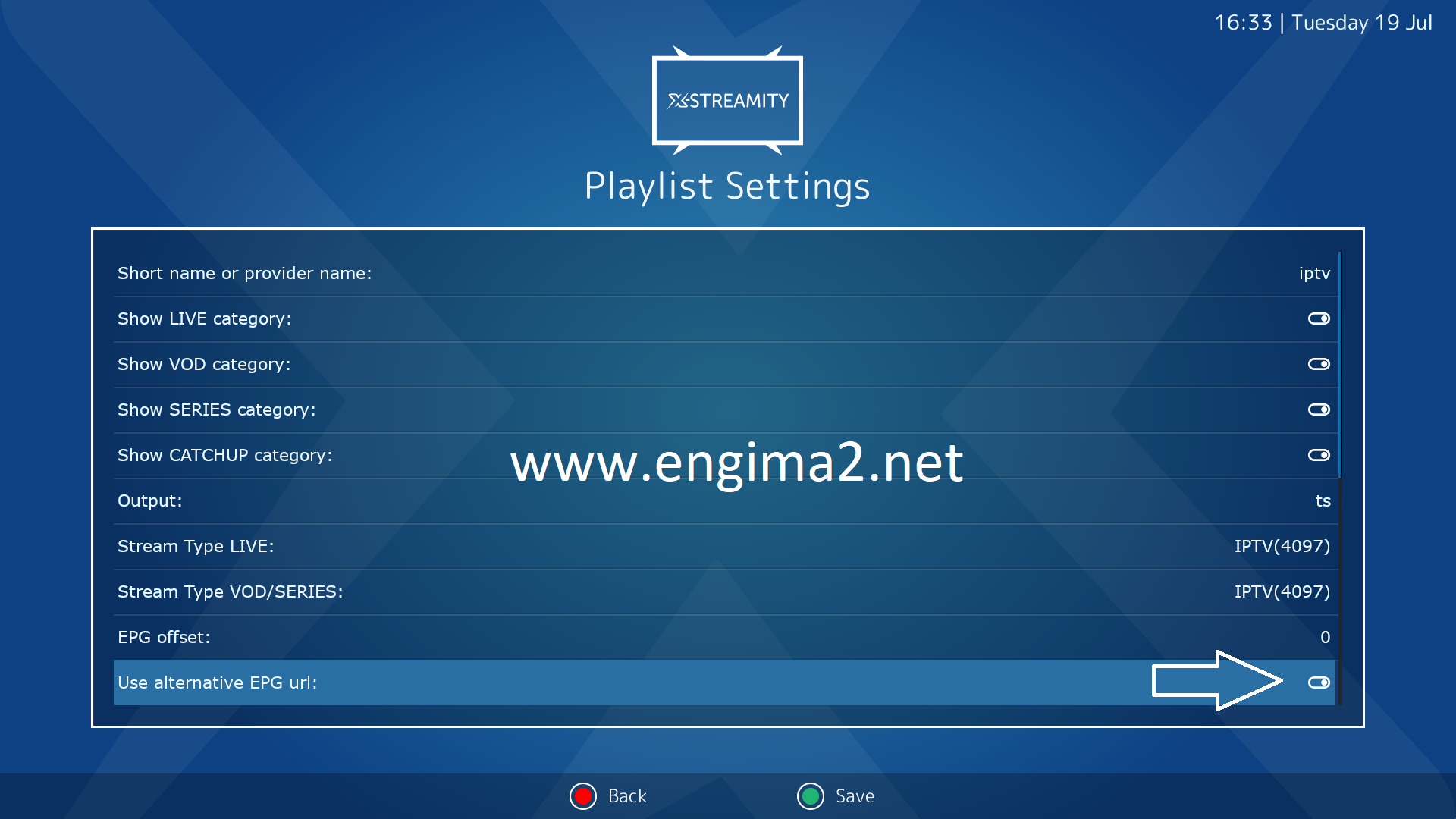 enable use alternative EPG url
type EPG url address of your IPTV provider,
if you dont have this address EPG URL you have to contact your IPTV provider
after press GEEN BUTTON to save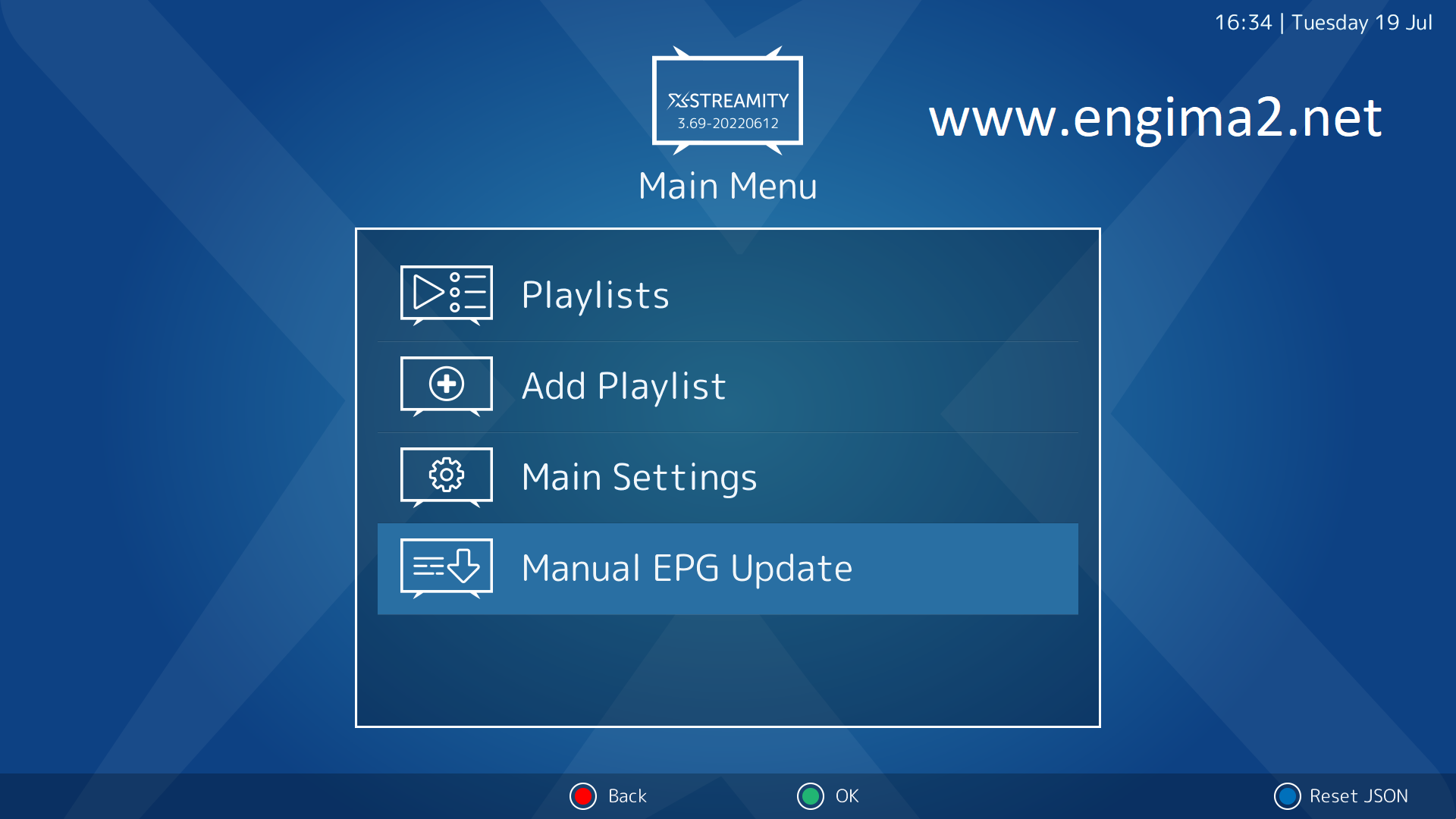 back to the main MENU of X-SREAMITY and choose Manual EPG Update
now X-steamity will download EPG database.
this operation will take some seconds or minutes depending on your internet connection speed.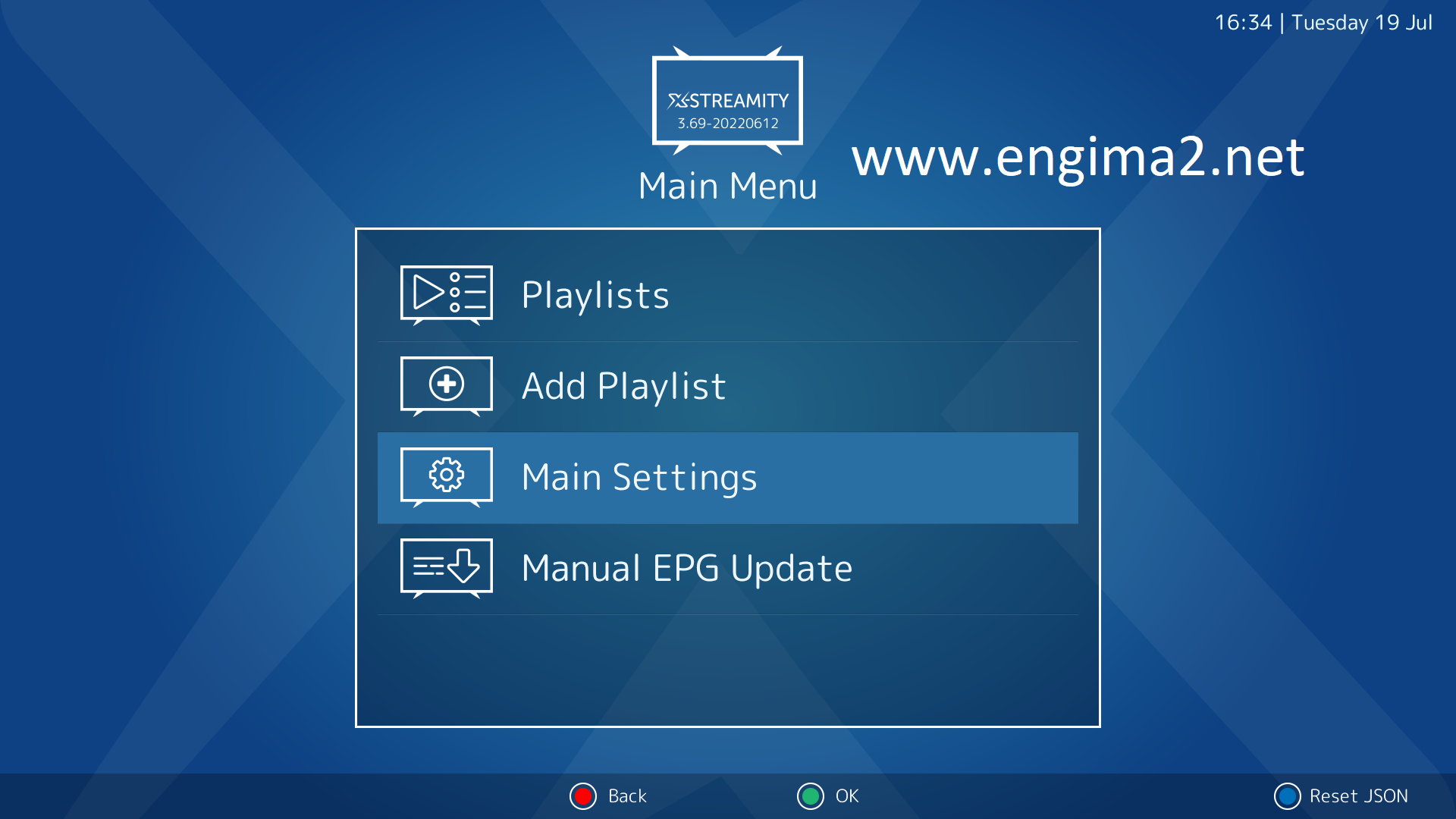 now we will setup EPG download automaticaly
Main setting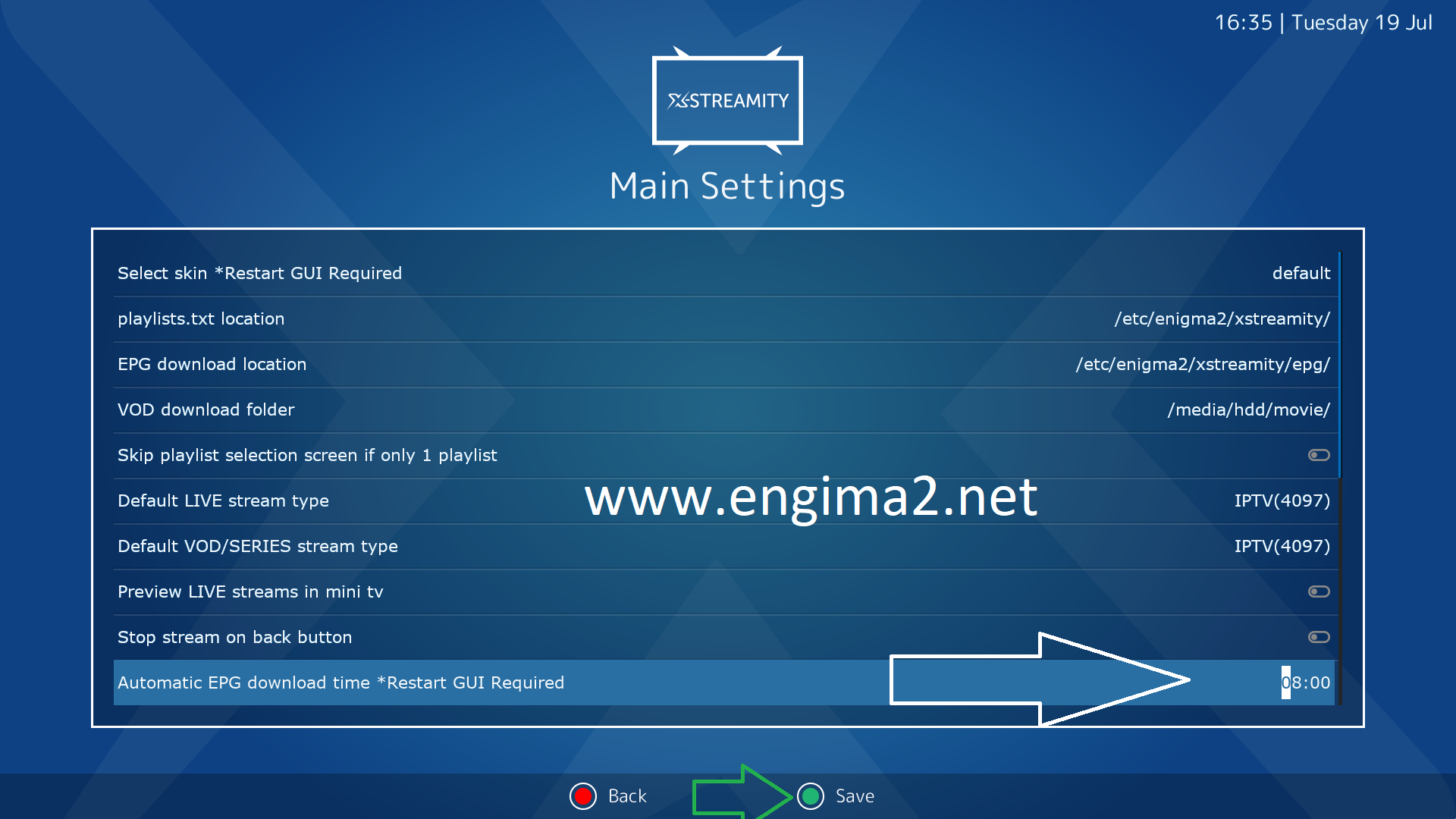 choose EPG download time and press the GREEN button to save
now you need to restart GUI to finsh setup.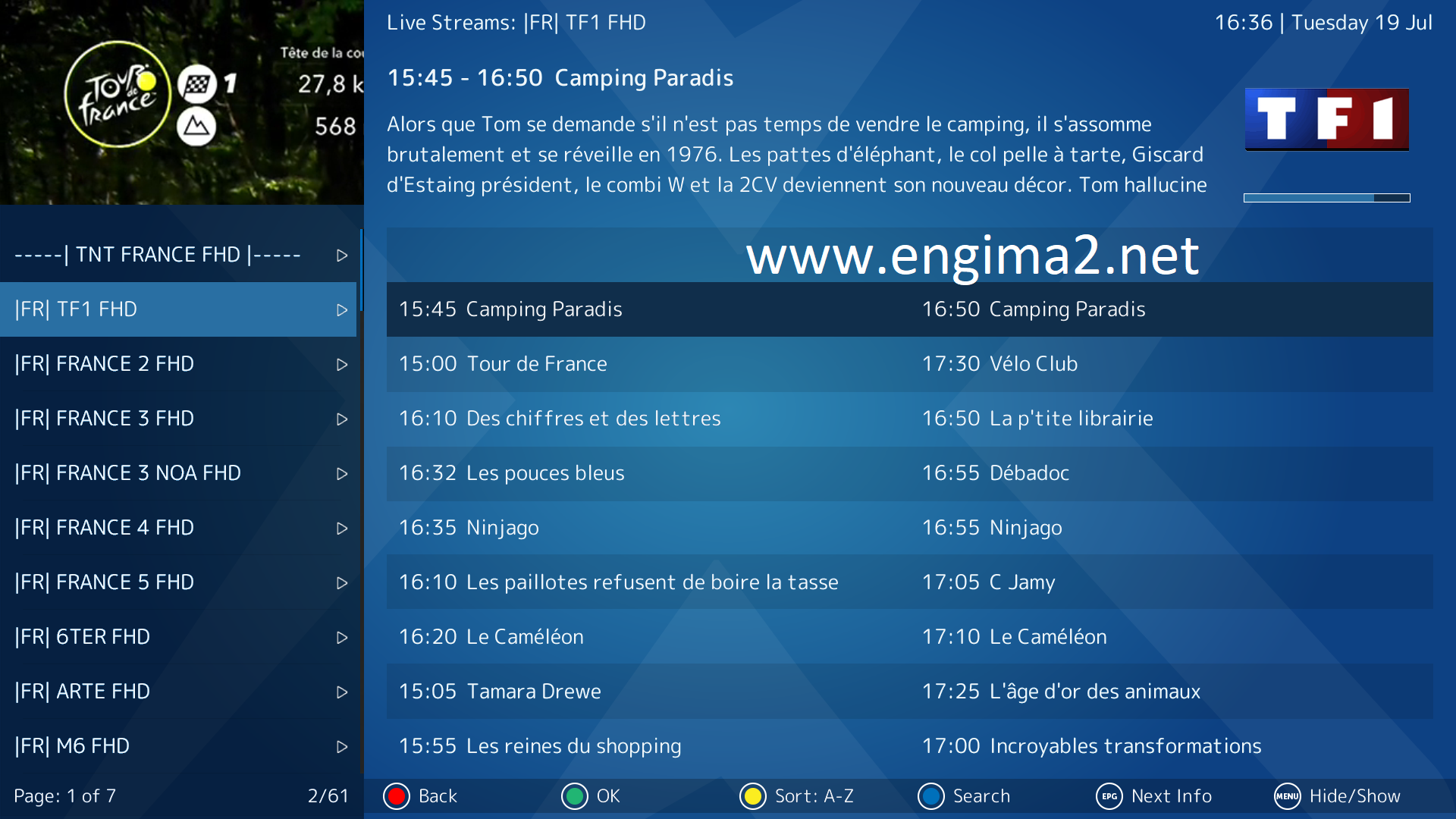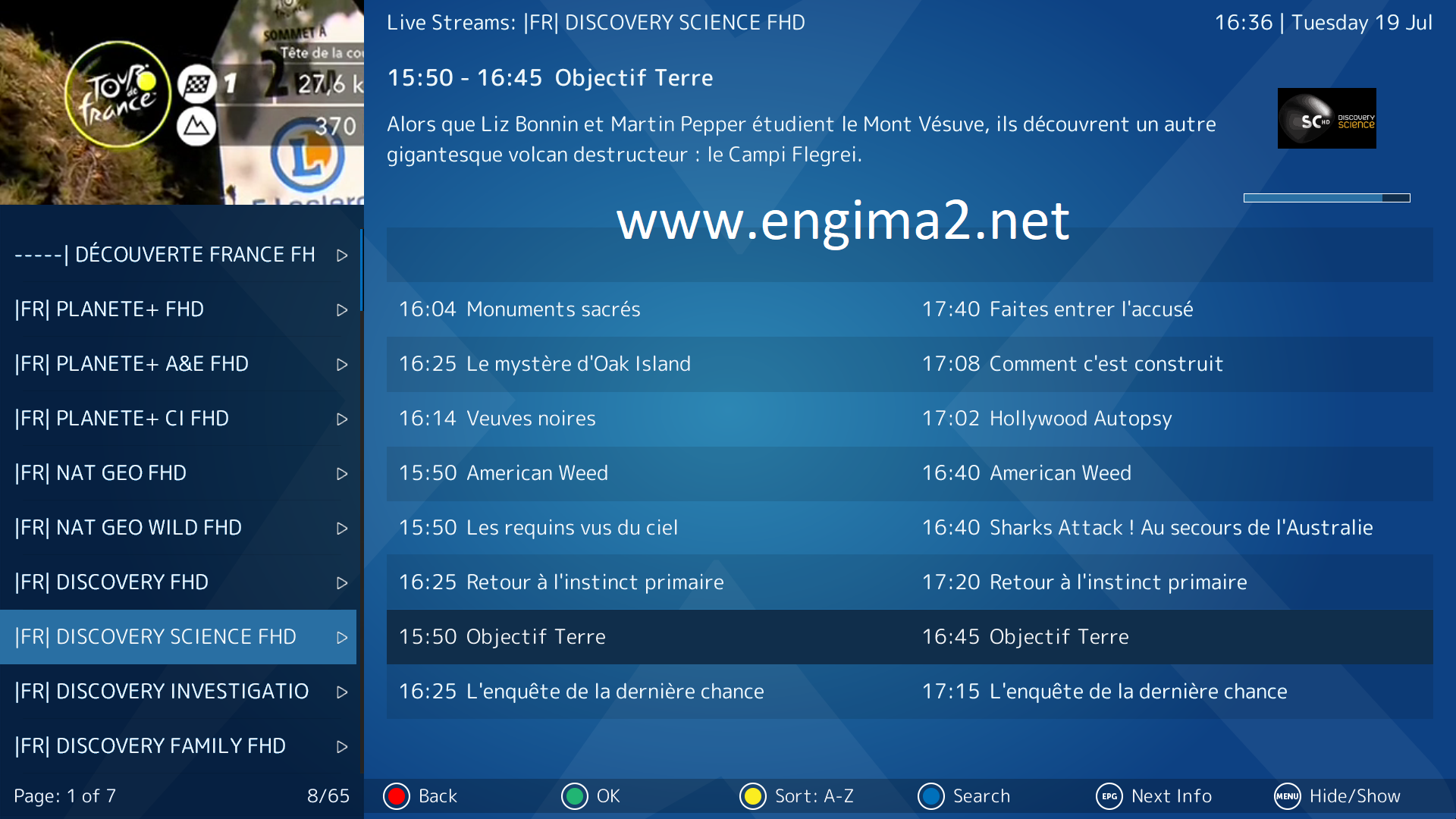 congratulation now you have EPG in X-STREAMITY.
enjoy 🙂
VIDEO TEST