[IMAGE]Dream-Elite CoreELEC 2.9.3 for Dreambox ONE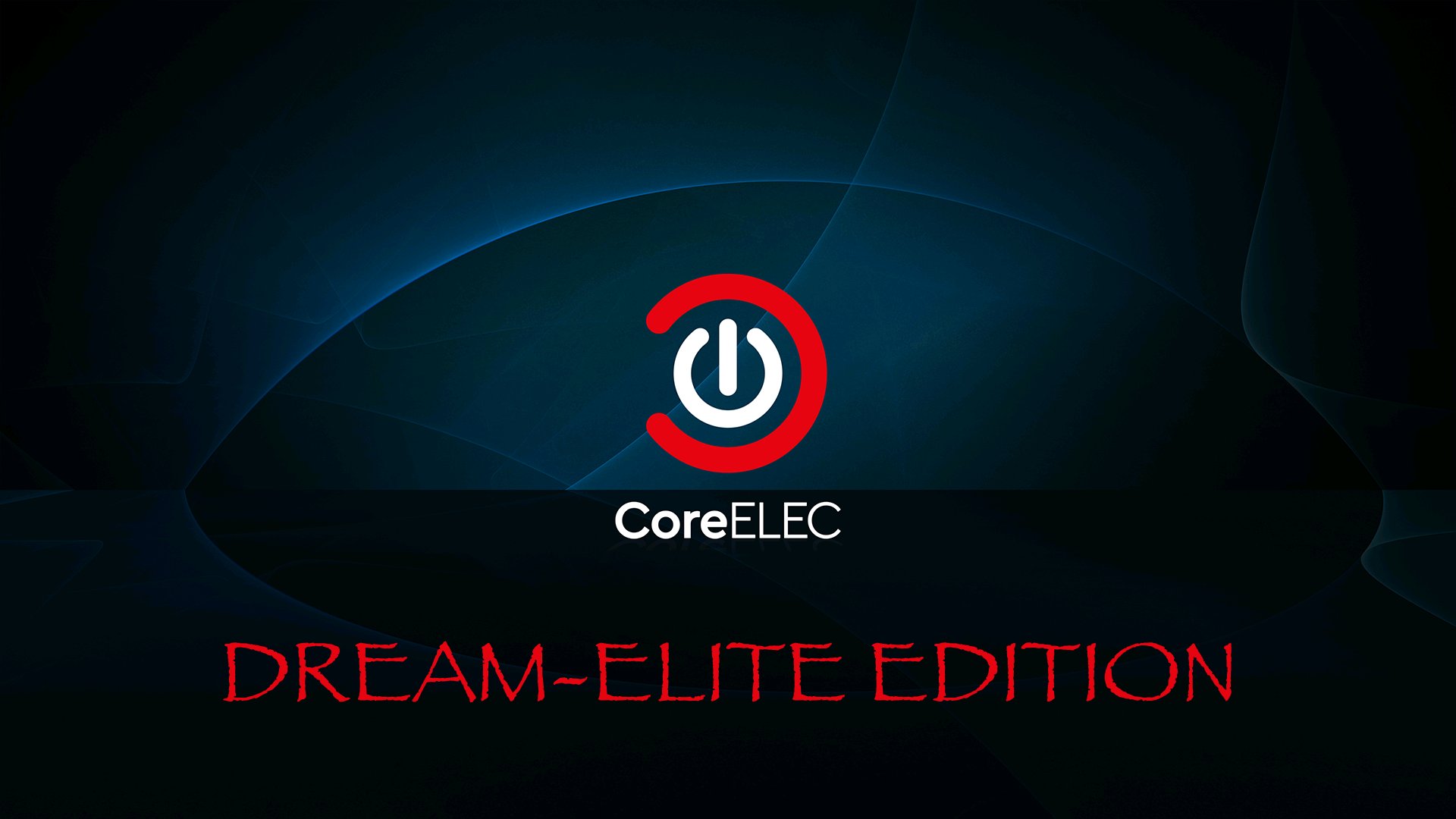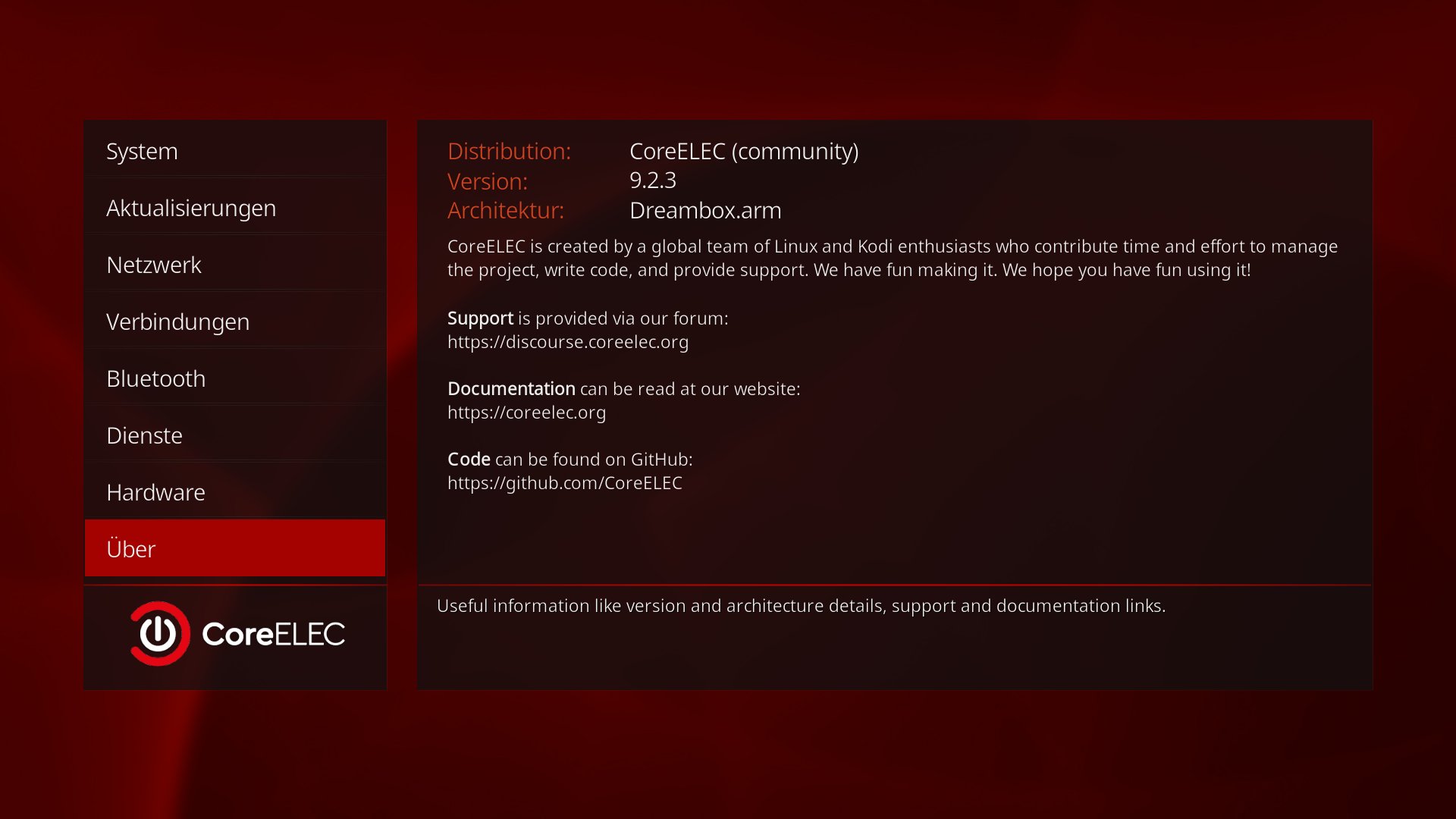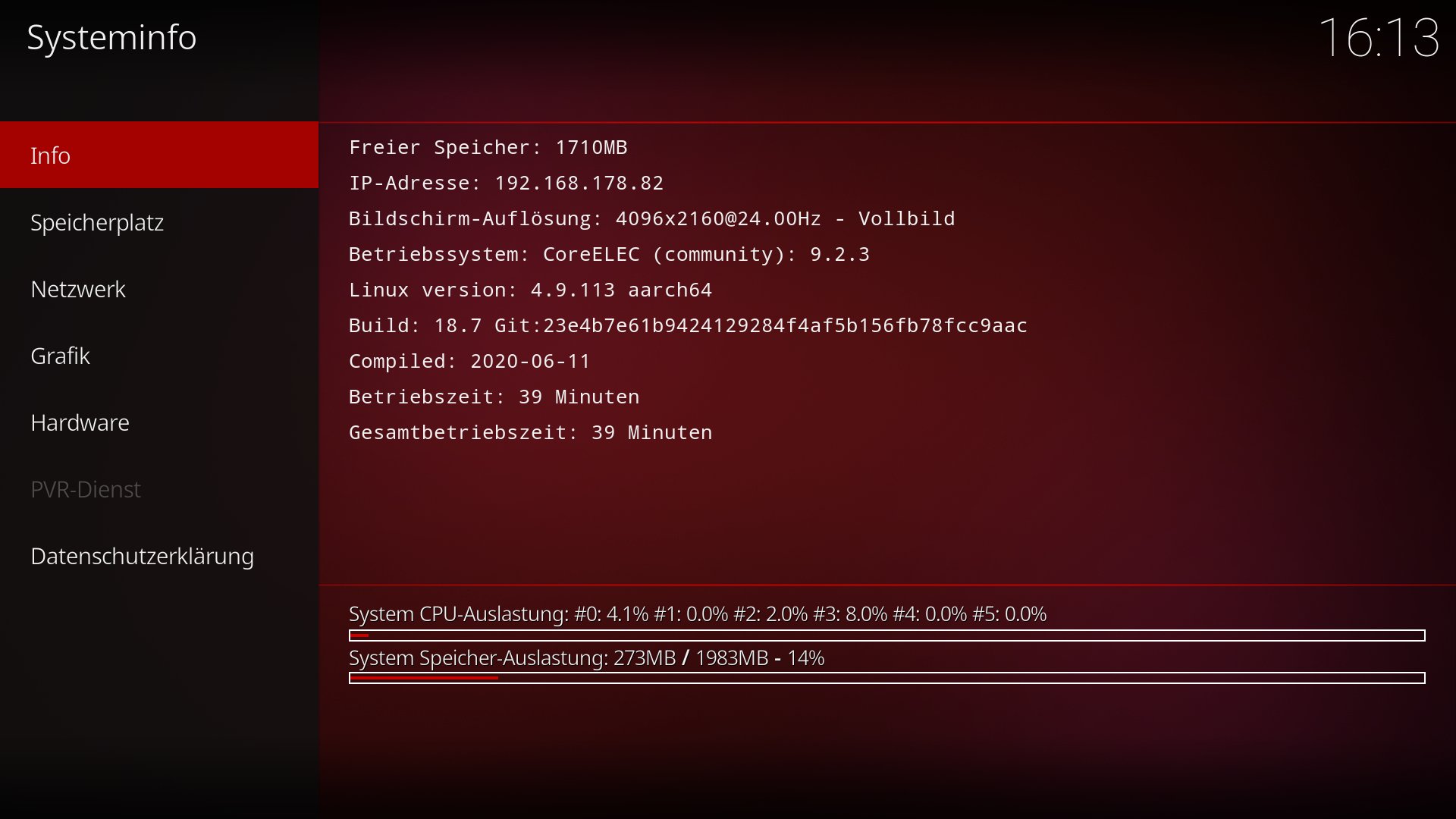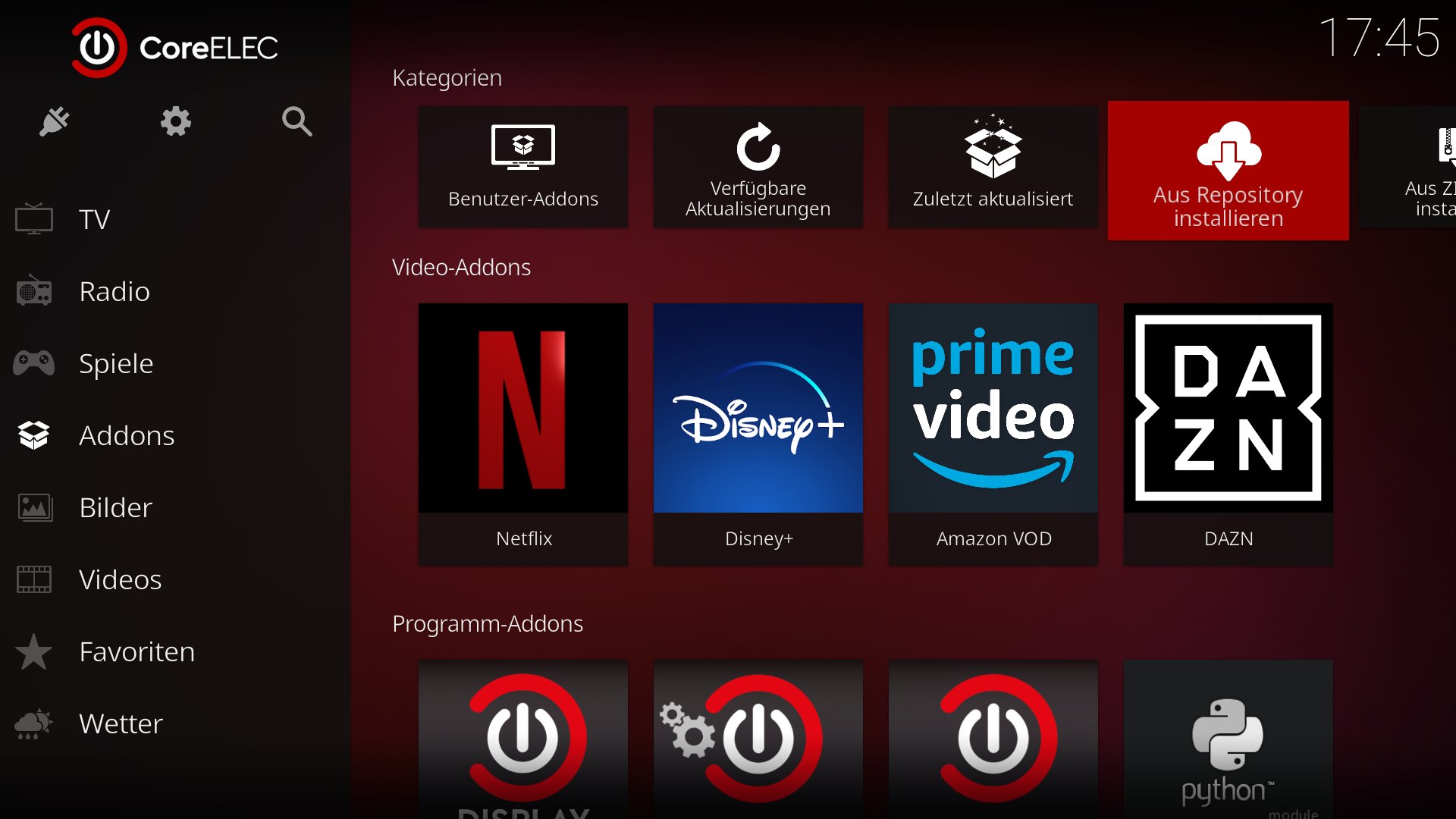 From today onward Dream-Elite presents on Dreambox One CoreELEC
You have now full access to thousands of KODI applications such as NETFLIX, DISNEY+, AMAZON PRIME, DAZN and many more.
CoreELEC is a 'Just enough OS' Linux distribution based on Kodi technology for popular Amlogic hardware.
So here are the steps to do for enjyoing CoreELEC on Dreambox One
1.) Download the img.gz file -> LINK
2.) Download Balena Etcher or LibreELEC SD / USB Creator ->LINK LINK
3.) Put your SD-Card in your SD-Card Reader of your PC (Linux/MacOS/Windows)
4.) Start Balena Etcher or LibreELEC SD / USB Creator
5.) Select the correct target and also the downloaded img file
6.) Now you can start to flash it to your SD-Card
After flashing just put your SD-Card in the SD-Card Reader of your Dreambox One.
Just switch on the power and SD-Card will be recognized as Boot device and CoreELEC will start.
The first start will take a while and it will restart again.
After this you can enjoy CoreELEC on your Dreambox One.
If you have a BT remote control in CoreELEC it will be recognised automatically.
If you want to use DreamOS Enigma2 again go to the power off menu on the top at the left side and klick reboot or power off. Then after power off just remove your SD-Card and power on again your Dreambox with your remote control or with the button on the device
We have also implemented automatic updates for Dreambox One users from our feed.
As soon as we update CoreELEC and we put a new version on our feed you will get a popup with the information of new version available.
You can confirm to download it and after a restart the new version will be installed automatically (it takes a while until Kodi starts again).

You can also install TV Headend Plugin and use the internal tuners to watch TV via CoreELEC.
If you have some DVB USB Tuners (Sky Digital Key, TBS Tuners, etc.) they will be all recognised and you can use it to watch TV also with them.
There will be a new section on forum where you can ask your questions and for discussions -> LINK

Soon it will be also available in our OS Installer
Some Information:
– access via SSH
 or WinSCP or SFTP:
user: root
password: coreelec
– Screenshots via CLI (Command Line Interface):
kodi-send –action="TakeScreenshot"
Screenshots are then available in /storage/screenshots
– you can install repository's via "add source" or with usb device